Electricity2 Power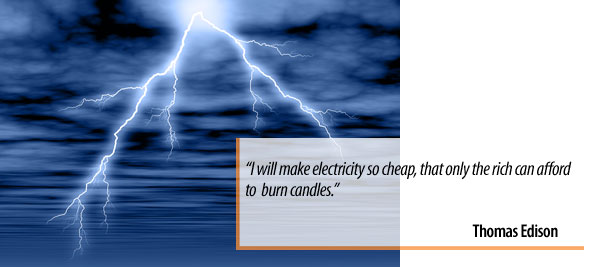 Electricity Powers the World……it is the adrenaline that fuels social development. It is the currency that underwrites the continued advancement of contemporary life. It is truly the lifeblood to the progress of civilization.
However, in recent decades, electricity, so vital to power human progress is caught in the tightening vice of the haves, the need to have and the have nots of the world.
Complicating this time critical first world (developed), second world (developing/ emerging) and third world (under developed) situation is the contribution of electric power to the ever delicate balance of our environment and further ease of ready, available, inexpensive, yet non-renewable carbon fossil fuels.
IPG has witnessed this growing convergence and clash of interests. We established a focus of Innovation2 Power which was the only non-vested approach to deliver to material, measurable reduced carbon use and emissions coupled with affordable, scalable and appropriate cost effective electricity to all worlds. IPG is singularly proud of our early sensitivity to and appreciation of the earth and man's delicate balance for progress as witnessed in our approach to electrifying solutions.
Please see IPG captive electric projects and case studies.