The Najayo Power Plant
IPG was the Innovation2 Power project leader in the full scope of our Process2 Power in delivery an Electrifying Solution in the Dominican Republic.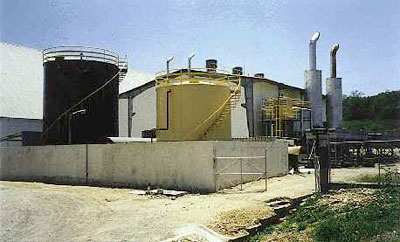 Together with Rolls-Royce Power Ventures Limited ("RRPV"), a wholly-owned subsidiary of Rolls-Royce Plc, IPG Limited was the co-developer of a power plant (the "Najayo Plant"), with an installed capacity of 7.8 MW at Najoya, the Dominican Republic. The power plant was constructed under the terms of a twenty (20) year PSA (the Najayo PSA"), entered into between IPG jointly and severally with RRPV and Cementos Colon S.A. This power plant commenced operation in February 1999.
On 27th May 1998 IPG and RRPV mutually agreed to assign the Najoya PSA to Compania El»ctrica De Najoya, S.A. ("CENSA"), a wholly-owned subsidiary of Rolls-Royce Power Ventures (Domenica) LTD., itself wholly-owned by RRPV.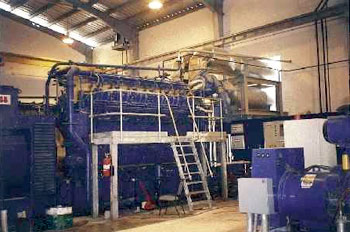 Cementos Colon S.A. is owned, as to one hundred (100) per cent, by a joint venture company of which, thirty (30) per cent is held by the Government of the Dominican Republic and five (5) per cent by two Dominican Republic nationals. The balance of the joint venture is held by Cementos del Caribe S.A., of Columbia, a major manufacturer and distributor of cement, and UMAR, a wholly-owned Spanish subsidiary of Holcim, of Switzerland, the world's second largest manufacturer of cement. Holcim, which is active in 55 countries and employs 41,000, had 1998 gross revenues of approximately Swiss Francs 11.50 billion (approximately US$7.8 billion). Under the terms of the joint venture, UMAR has been granted management and operational control of Cementos Colon.